Behind the fUSi technology
fUSI technology has been first proposed in the seminal article published in 2011 (Mace et al., Nature Methods, 2011). Since then, the technology has been refined to allow fast and efficient data collection and processing without the need for cumbersome programming.
To enhance the performance of the imaging system, the AUTC team has developed a dedicated hardware/software architecture based on advanced GP-GPU beamforming, filtering, and data analysis for real-time imaging.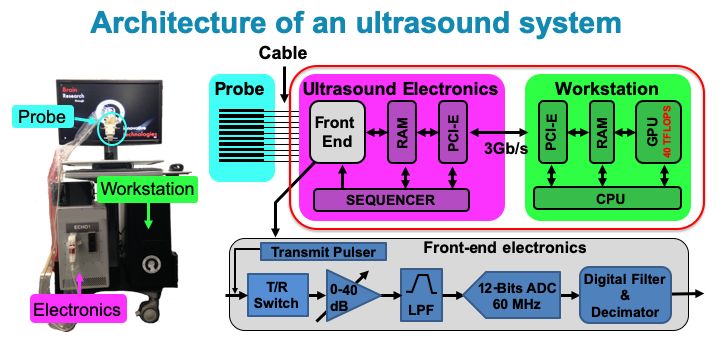 The fUSI scanner is also using specifically developed hardware components such as Massively Parallel Processing Array (MPPA) and a parallel reconfigurable architecture combining multiple FPGAs.
fUSI rely on compound plane wave imaging at high frame rate (20 kHz).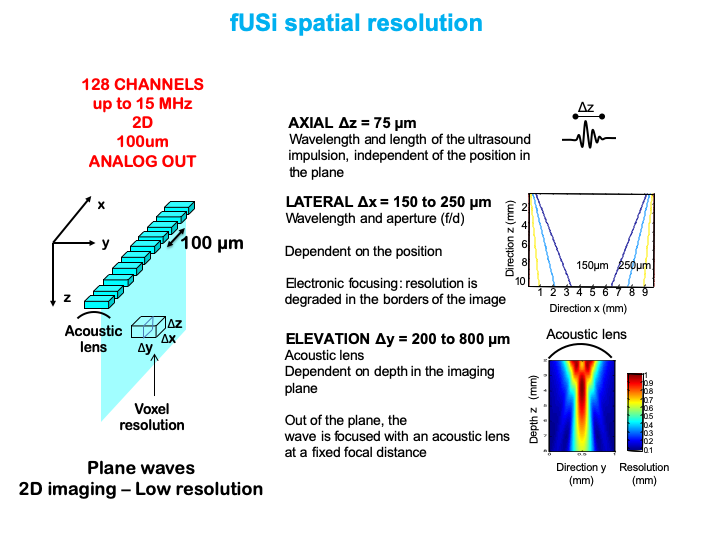 Details of the real-time reconstruction of the vasculature (detail of the rat's hippoccampus)
For more information about the fUSi platform, please contact us on the link below.
Our analysis pipeline
The figure below is a quick summary of the different methods offered for post-processing of the fUSI data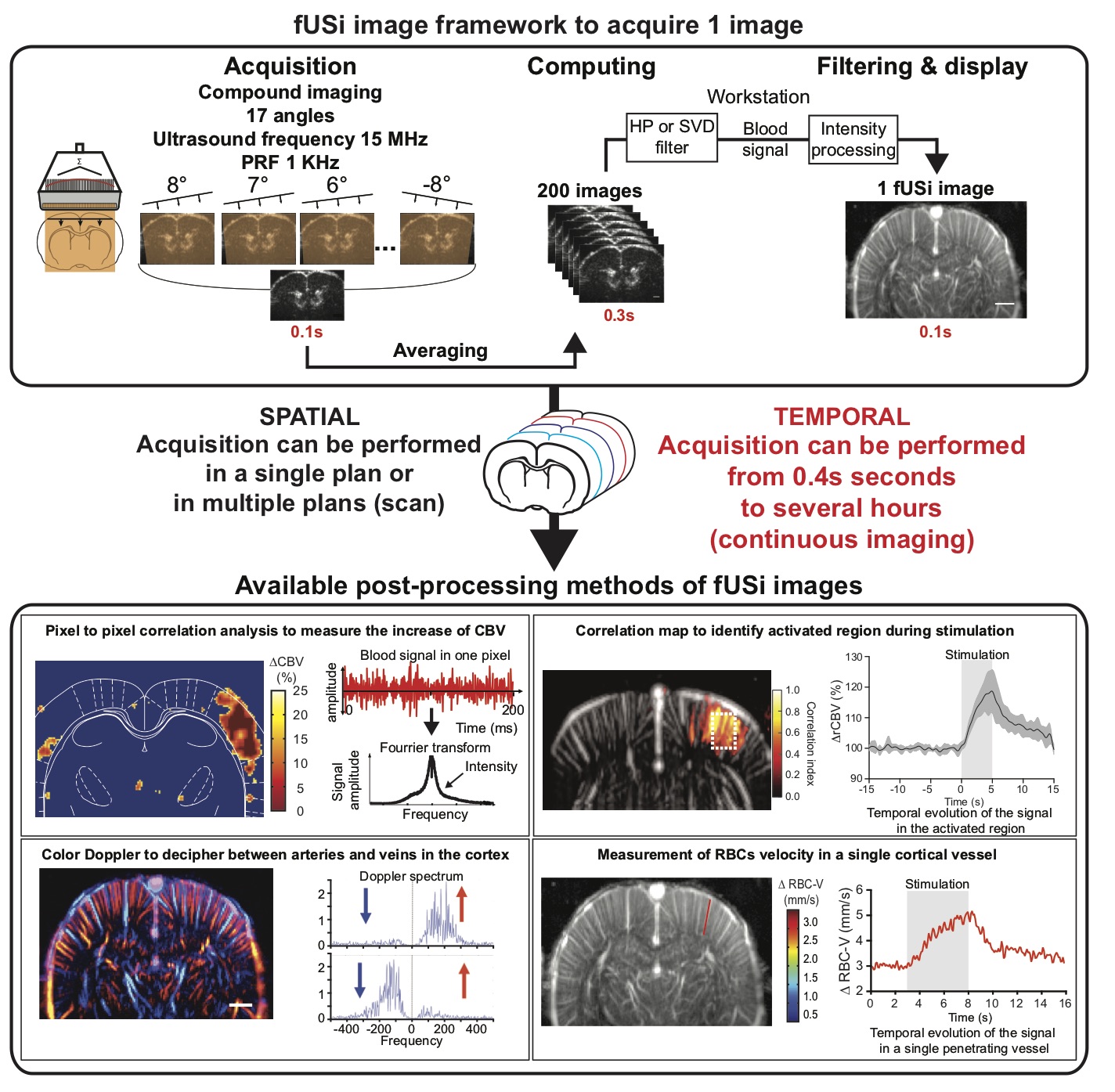 Our services (in construction)
fUSI community (in construction)